Wicotiz is a closed and secure social network with communication and payment tools: Free money transfer plus an SMS exchange and a chat to stay in touch with friends and family. In addition, the platform includes many benefits, allowing to plan, organize and manage (financially) all kinds of events or projects.
Practical, Simple and Secure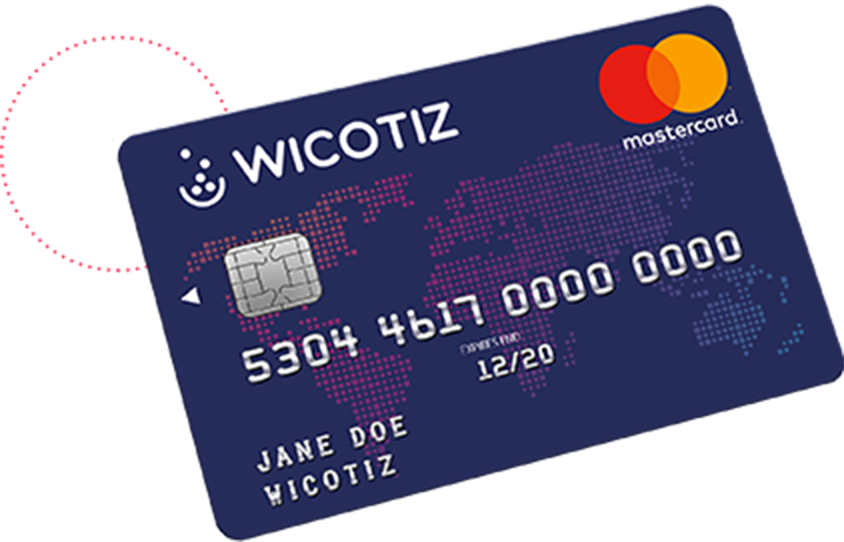 WICOTIZ MasterCard
1. One re-loadable primary card, allowing you to pay in-store or online, in Belgium and around the world, and to send money to your loved ones on a secondary card.
2. One (or more) secondary card(s) to be Topped up by the primary card via the Wicotiz app and held by a loved one anywhere in the world.
3. A Mobil application (Apple and Android) from which card users can manage their finances and make money transfers wherever and whenever you want.