Version Française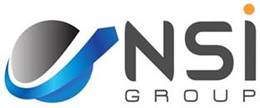 As part of NSI Group expansion and modernization strategy, the group's visual identity has been renewed. Indeed, this new visual identity is a necessary evolution which corresponds to the dynamics and the current modernity of the Group with its more than 50 client banks in Africa. This new visual identity reflects the new priorities of NSI Group:
> Opening of new countries
> Conformity to the highest Security standards by certifying PCI-DSS all productions sites
> Launch of new bank card products and new payment processing services
> Diversification of products and services in mobile payment and in Internet payment
> Investment in Research and Development in collaboration with African Fin-techs
> Development of the Consulting & Support activity for banks, financial institutions and governments
> Take full advantage of NSI Group's partnerships to develop new products and services
> Continue to provide the best quality to our customers for Secure Document products.
> Become a leading Pan-African integrator in the sector of Electronic Banking Solutions